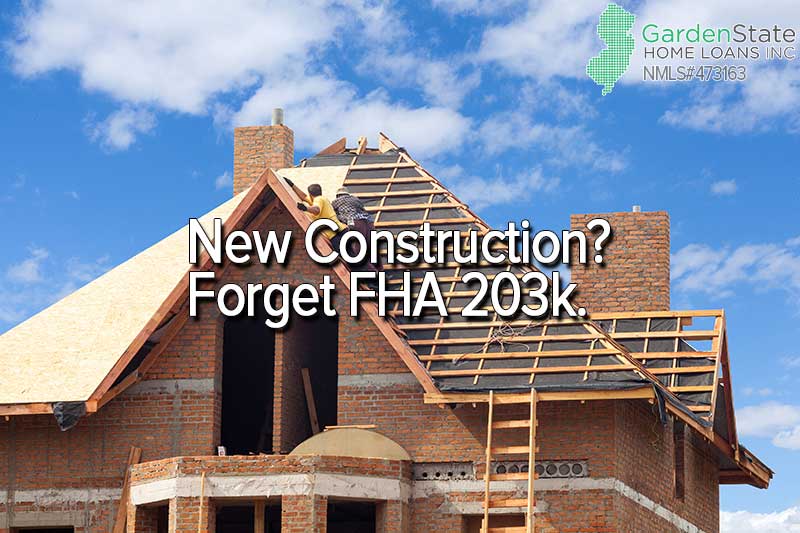 Home buyers looking to purchase new construction using FHA financing will have more hoops to jump through than those purchasing through conventional (Fannie Mae/Freddie Mac) financing. If you want to use FHA financing to purchase new construction, you need to be aware of a number of issues that can trip you up.
First, you must have a certificate of occupancy (C.O.) certifying that the property is complete and move-in ready. If you do not have this, then you typically cannot use FHA. You'll need a renovation loan, but an FHA 203K will not work in this case.
You'll need to employ the Fannie Mae HomeStyle for a property without a C.O.
In addition to the C.O., you'll need some combination of the following documents, as dictated by your lender and your unique situation:
Builder's Certification
One Year Builder Warranty (10 YR Warranty may be required)
Termite Inspection (when applicable)
Septic Inspection (when applicable)
Well Test (when applicable)
Construction Permits
There are a number of factors which go into exactly what combination of documentation will be required to satisfy your lender and FHA, so it is best to work with an experienced loan officer when purchasing new construction with FHA financing.
If you plan on using conventional Fannie Mae/Freddie Mac financing, you'll still have hoops to jump through, just not as many as FHA. You'll also have a higher down payment requirement and the credit qualification guidelines tend to be stricter.
Whether FHA financing, conventional financing, or renovation financing, it's important to have a qualified home-buying team in place that can lead you through the maze of paperwork and negotiations.
https://www.gardenstateloans.com/wp-content/uploads/2017/04/new_construction.jpg
533
800
Dori Gelman
https://www.gardenstateloans.com/wp-content/uploads/2017/05/fb_logo-300x141.jpg
Dori Gelman
2017-04-24 11:35:05
2017-05-08 10:55:32
New Construction? Forget FHA 203k.